Welcome to the Smart Croydon website, this page is regularly updated to give Croydon residents, workers, and visitors the latest updates on the Smart Croydon project.
A partnership between Valo Smart City and Croydon council is transforming bus shelters across the borough by implementing smart technologies to provide digital countdown screens, free Wi-Fi, cameras and accessibility improvements for people with disabilities.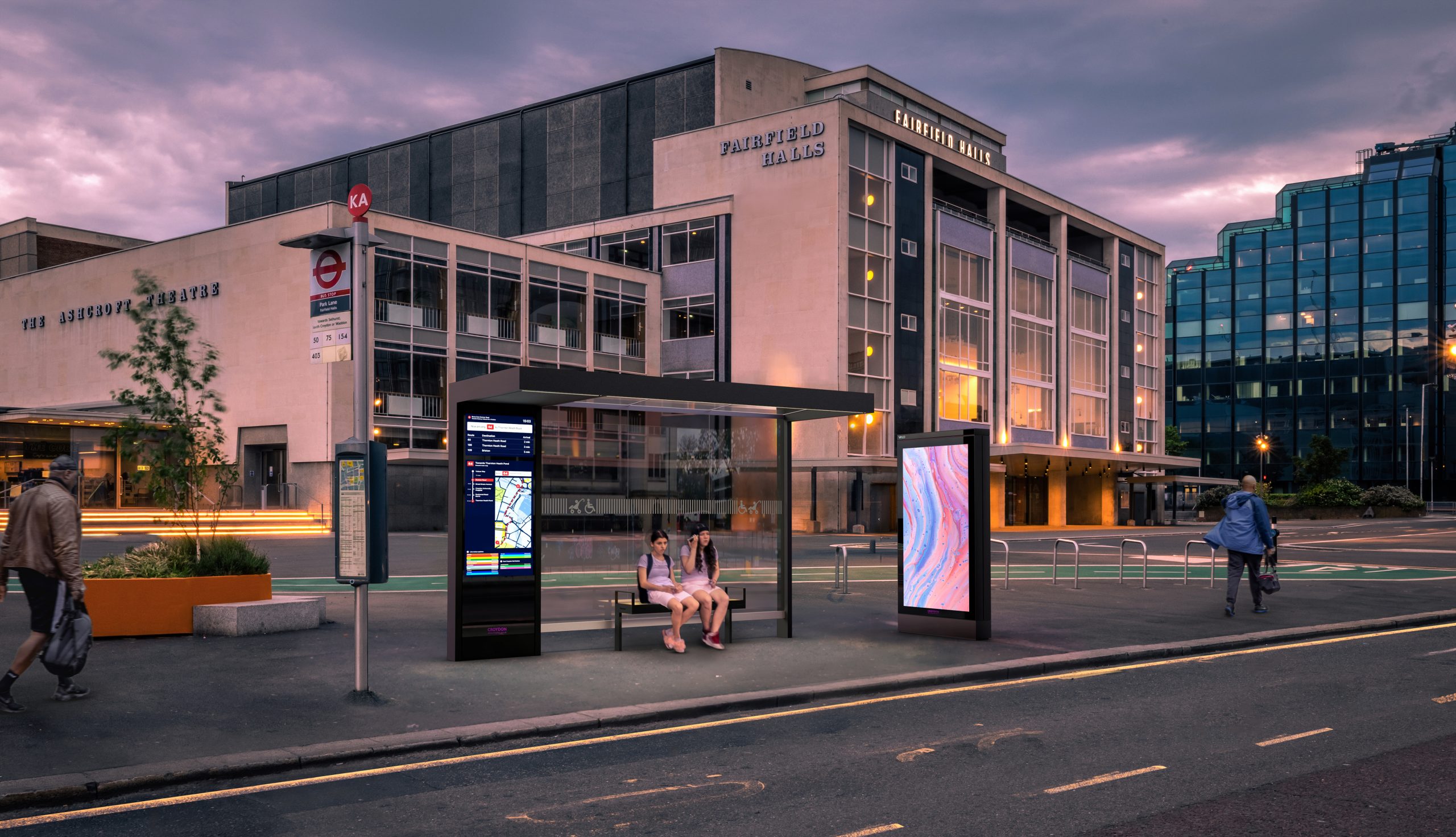 The smart shelters have been designed by international architects Grimshaw with residents' safety and wellbeing at the heart. Shelters will feature cameras, LED edge lighting, voice announcements and accessibility improvements for people with disabilities.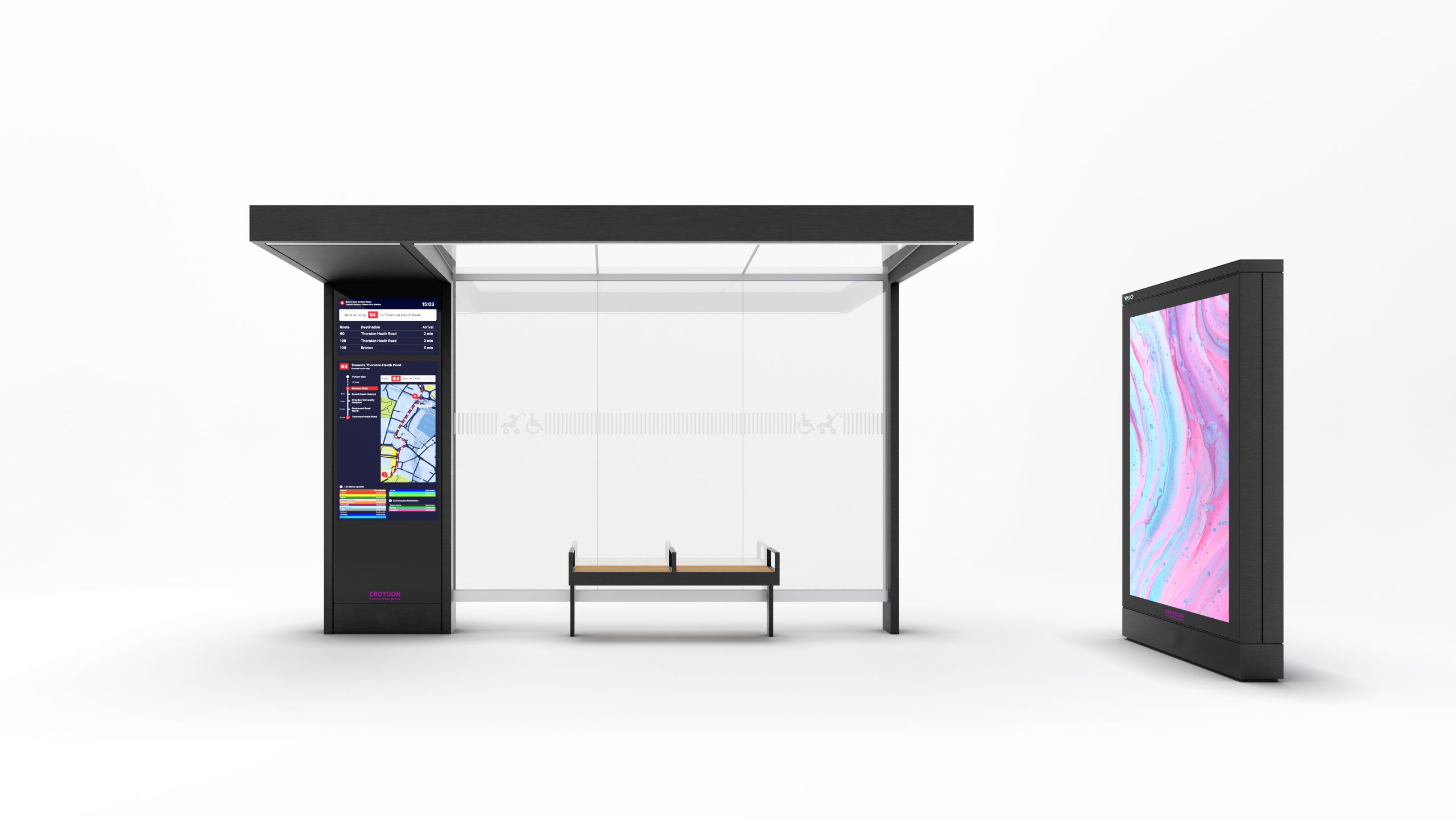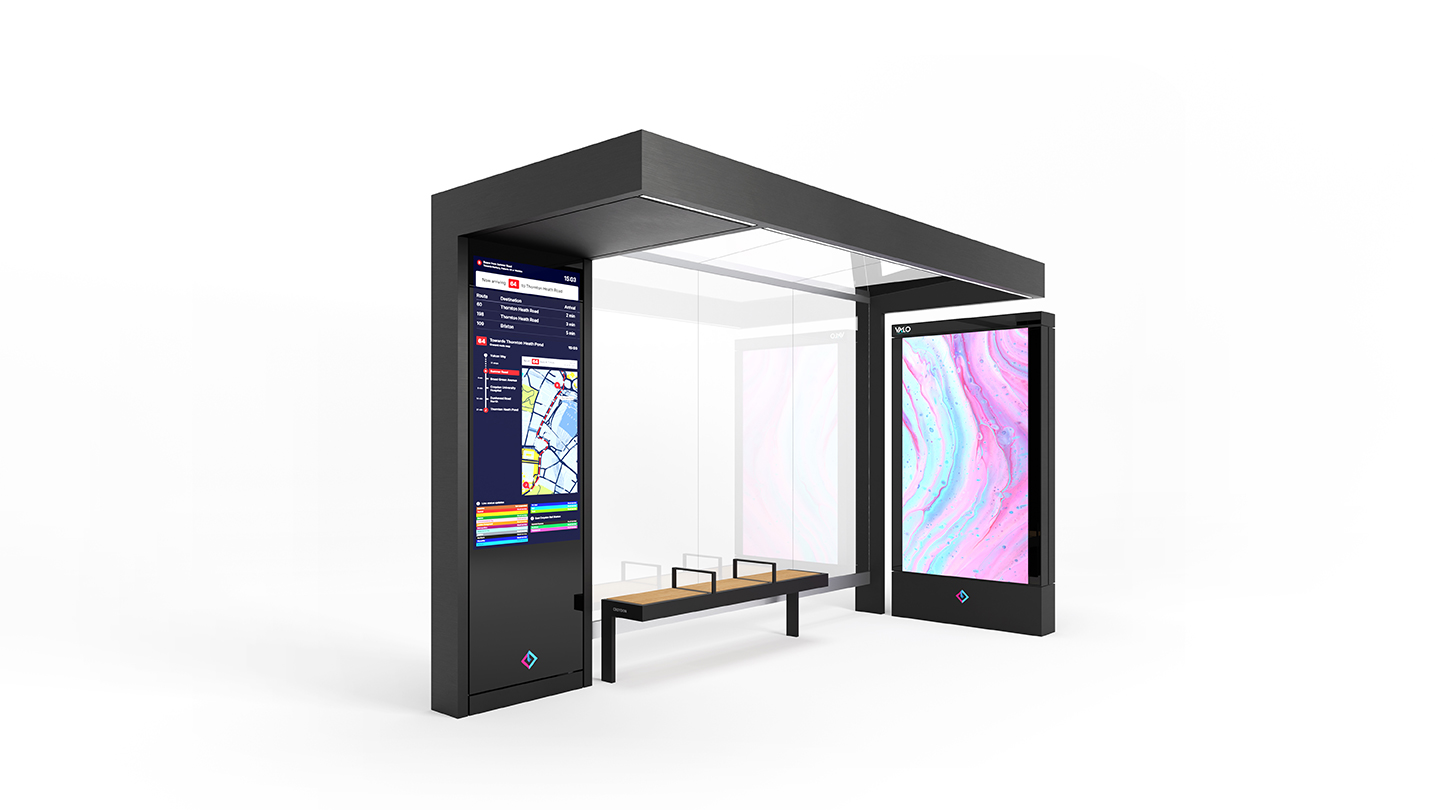 Every new shelter will have a digital bus countdown screen and local travel information.
Free public Wi-Fi is installed at every shelter.
Each bus shelter will contain state-of-the-art technology including air quality, traffic, and noise sensors as well as CCTV for safety and security purposes. Digital panels will be able to display emergency messages with individual locations displaying messages relevant to the specific area.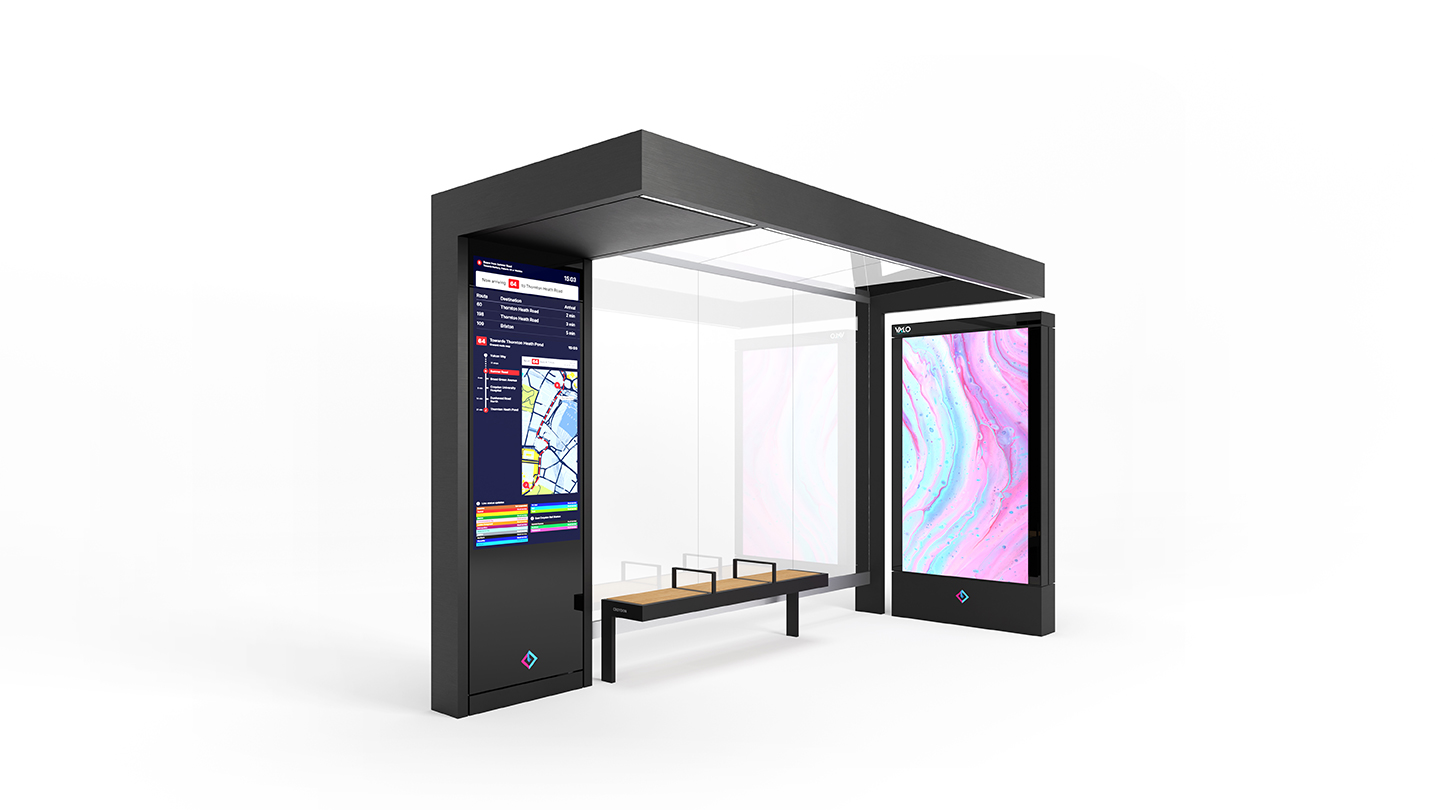 Smart Croydon – before & after
Move the slider to see the difference Smart Croydon will have at the stop next to Fairfield Halls.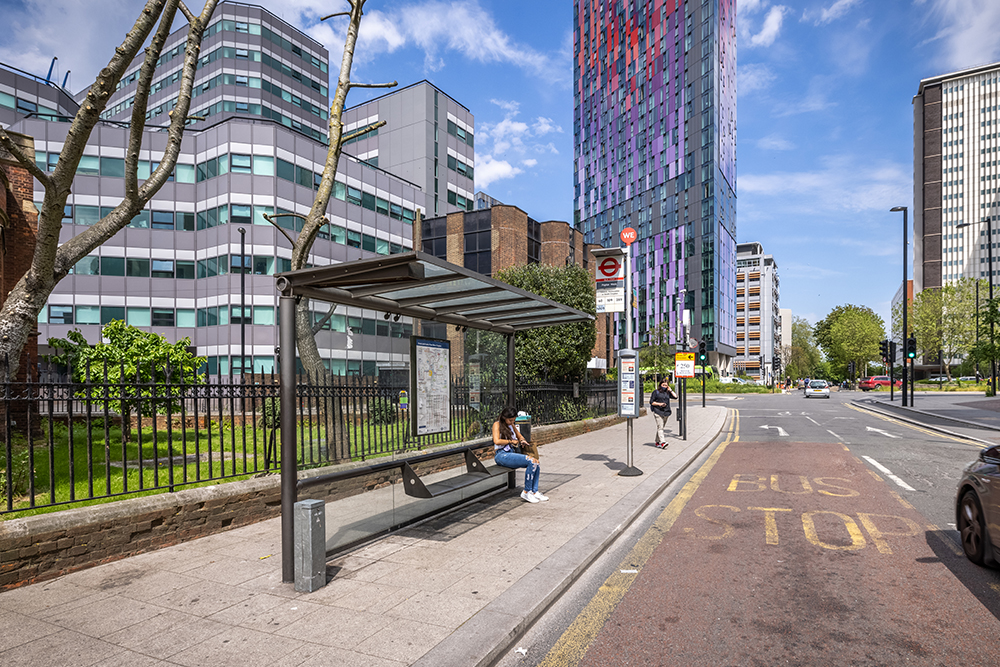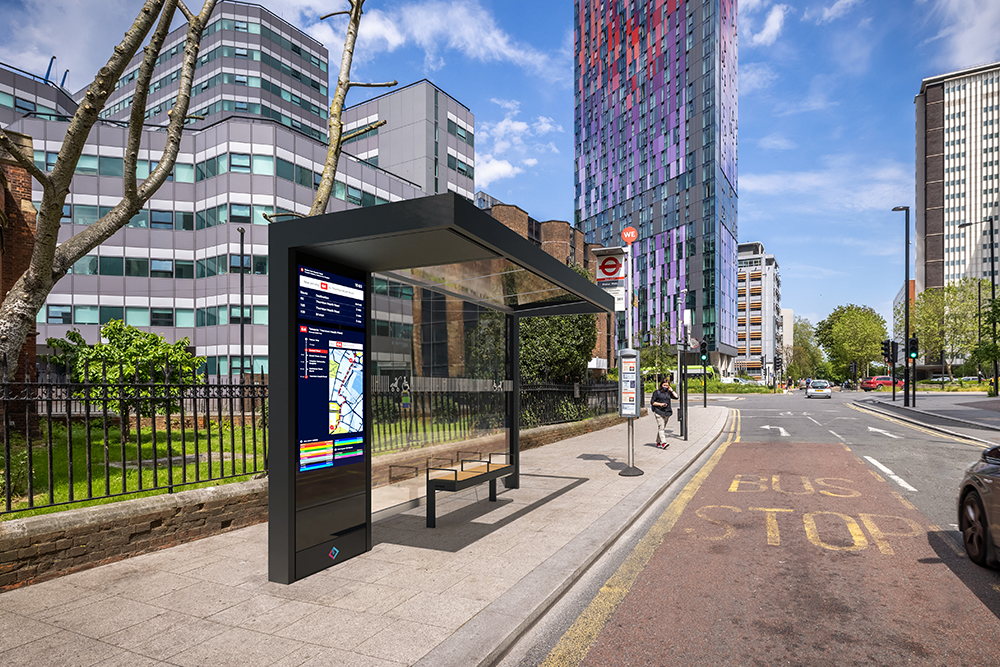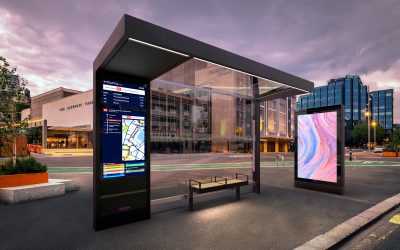 VALO UK and Croydon council are very excited to announce a new 10 year partnership to create new smart bus shelters across the borough. This project will see the Croydon council owned shelters replaced by VALO, creating new smart connected shelters.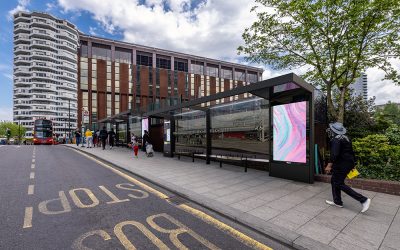 Who are VALO? VALO UK are born from the Valo Smart City Corporation. We were set up in 2017 by Isaac Sutton in New York City, USA to focus on smart energy saving products such as LED lighting.